Main Content
HP Slideshow






HP Quick Search
Real Estate IDX Powered by iHomefinder
HP Featured Properties
Featured
Properties
Our Most Popular Homes of the Week
HP Welcome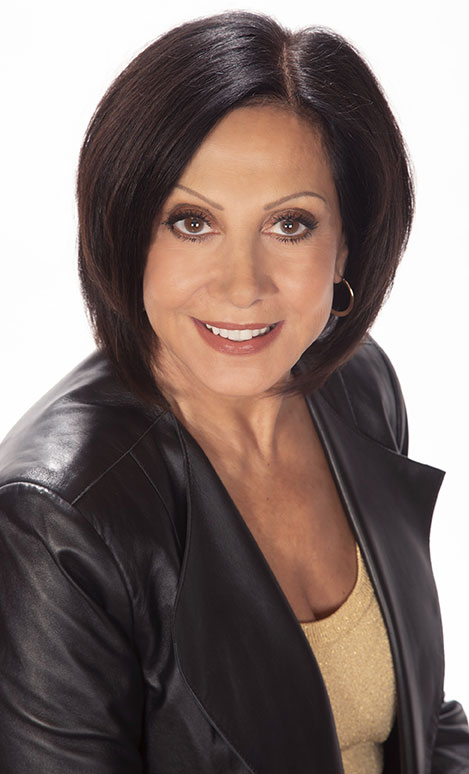 Meet
Donna A. Ruthe
CRB,GRI,SFR     |     Broker/ Owner
There's no substitute for experience, and there's certainly no substitute for working with Donna Ruthe. For four decades, Donna has set a personal standard of working directly with clients throughout entire transactions, as opposed to directing clients to work through her team members. Clients quickly learn how refreshing that boutique experience is, working one-on-one with one of Southern Nevada's most experienced and respected real estate professionals.
Donna is Broker-Owner of Today's Realty, a Southern Nevada real estate company that represents the culmination of Donna's leadership in the Southern Nevada real estate market since 1981. There, she has trained and managed hundreds of agents. As president of the Greater Las Vegas Association of REALTORS® (GLVAR), Donna represented more than 6,000 REALTORS®. She served on dozens of committee and board positions. In fact, her peers chose Donna as GLVAR REALTOR® of the Year. Donna has also served on a number of statewide and national real estate committees and boards charged with regulating professional standards and fair housing practices.
HP Testimonials
What Our Clients
Are Saying
Donna and team did an outstanding job selling our multi million-dollar home in Southern Highlands. Selling a large, expensive home requires a high degree of expertise and Donna demonstrated her professionalism at every stage of the process - from helping me get the house ready for showing through to closing the deal. She is knowledgeable, smart and tough all at the same time! Purchasing my replacement home was handled with the same degree of professionalism. I highly recommend Donna, especially for higher end transactions.
Glenn Mckay
During the past several years Donna A. Ruthe has assisted our family in selling properties and also purchasing a new home. Donna made this an effortless process for us, she did all of the work. Thank you Donna for all that you have done.
David Groover
Donna A. Ruthe is the ultimate Real Estate Broker with integrity. She will discuss the upsides and downsides of every transaction while looking out for your best interest! She has represented my family on the selling and buying side with complete success! I personally recommend her!
James F. Bingham
If there were Olympics for the real estate profession, Donna A. Ruthe would win the gold! It's comforting to have that type of expertise when you' re hunting for the right home.
Sam Sorbo
I've listed and sold several homes through Donna A. Ruthe and I would do either with Donna. She was fast and efficient!
Jane Karabachev
Donna is the best. We wouldn't go anywhere else. She asked all the right questions about our likes and dislikes, listened to every answer, and then used her extensive knowledge to zero in on our dream house for us. She found us our perfect house! That's why we call her "the best of the best."
Aldo and Dawn Madrigrano
HP Awards and Recognition
Get In Touch
Have Questions?
Contact Us
If you're thinking of buying or selling, Contact Donna directly for your personalized needs.